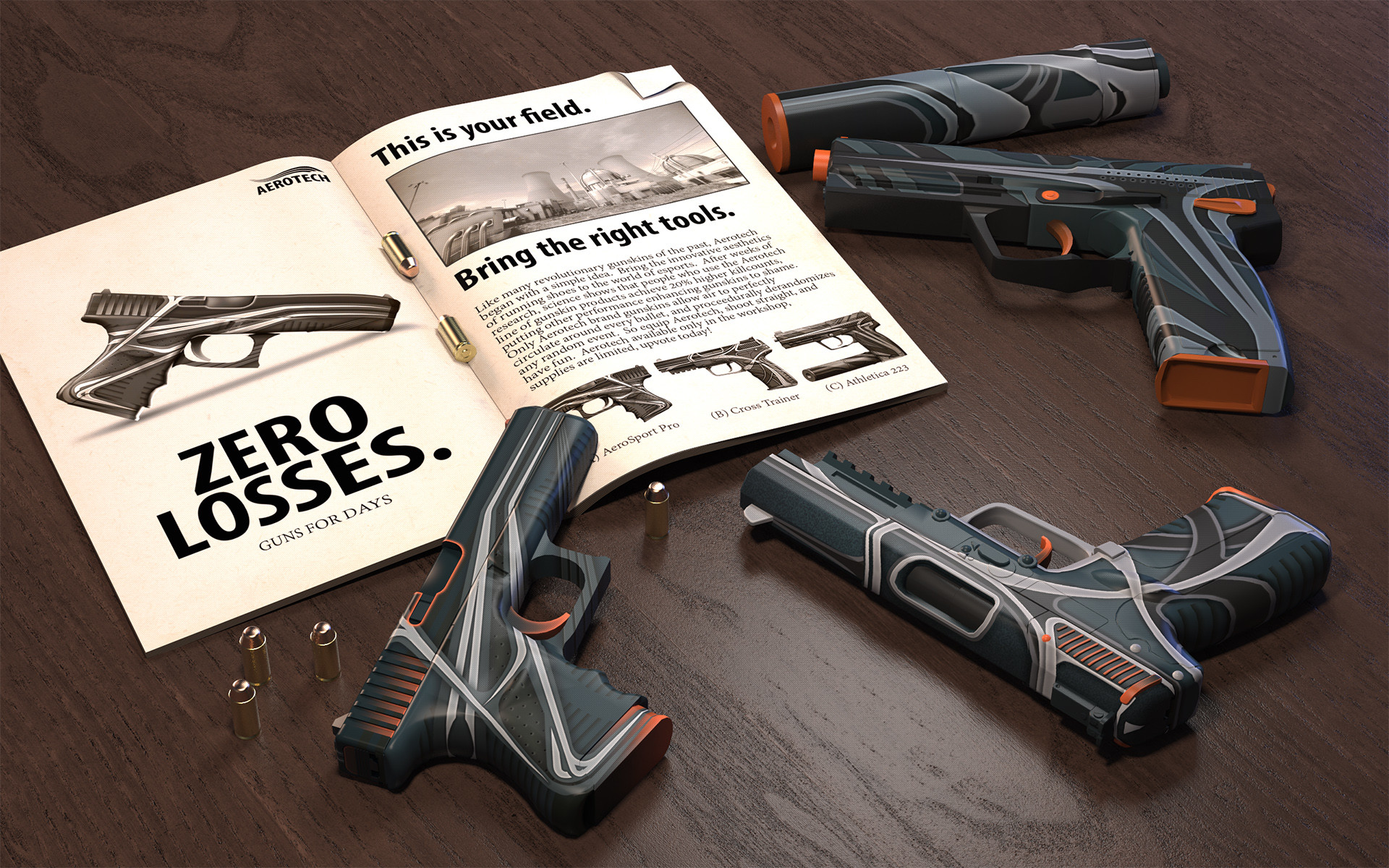 Gun models provided by Valve Software. USP-S and Five-Seven textures made by Shaylyn Hamm and Wes Parker respectively.
Our inspiration for this collection was the visual language of running shoes. This sort of skin seems best suited for the Mil-Spec or Restricted rarity level, so we really tried to limit our palette to one accent color and maybe some cool metallic effects where appropriate. We found our promotional inspiration from the aesthetic of Nike and Adidas magazine ads of the 1990s.
In collaboration with Wes Parker and Shaylyn Hamm we developed 3 gun finishes, each with 6 variations.
I was in charge of developing the Glock 18 finish, and producing all the promotional renders for the collection's gun finishes. This included rendering over 18 individual thumbnails, 3 separate GIFs, and a final composite shot with all three guns shown.
In order to go further with promotional art, a pelican case, magazine, and ammunition were modeled by me.
Check it out on the Steam Workshop!
http://steamcommunity.com/workshop/filedetails/?id=705724543